Custom Units
The ETPS team has many years of experience in modifying programmable power and test systems. Our bespoke solutions can help you engineer the impossible.
Custom units are ideal for high end complex projects, helping you research and explore new and unproven areas of technology. We can often design a system to match your exact test specifications using one of our standard AC or DC products as a basis. 
Who we work with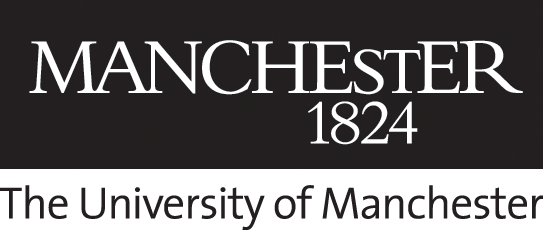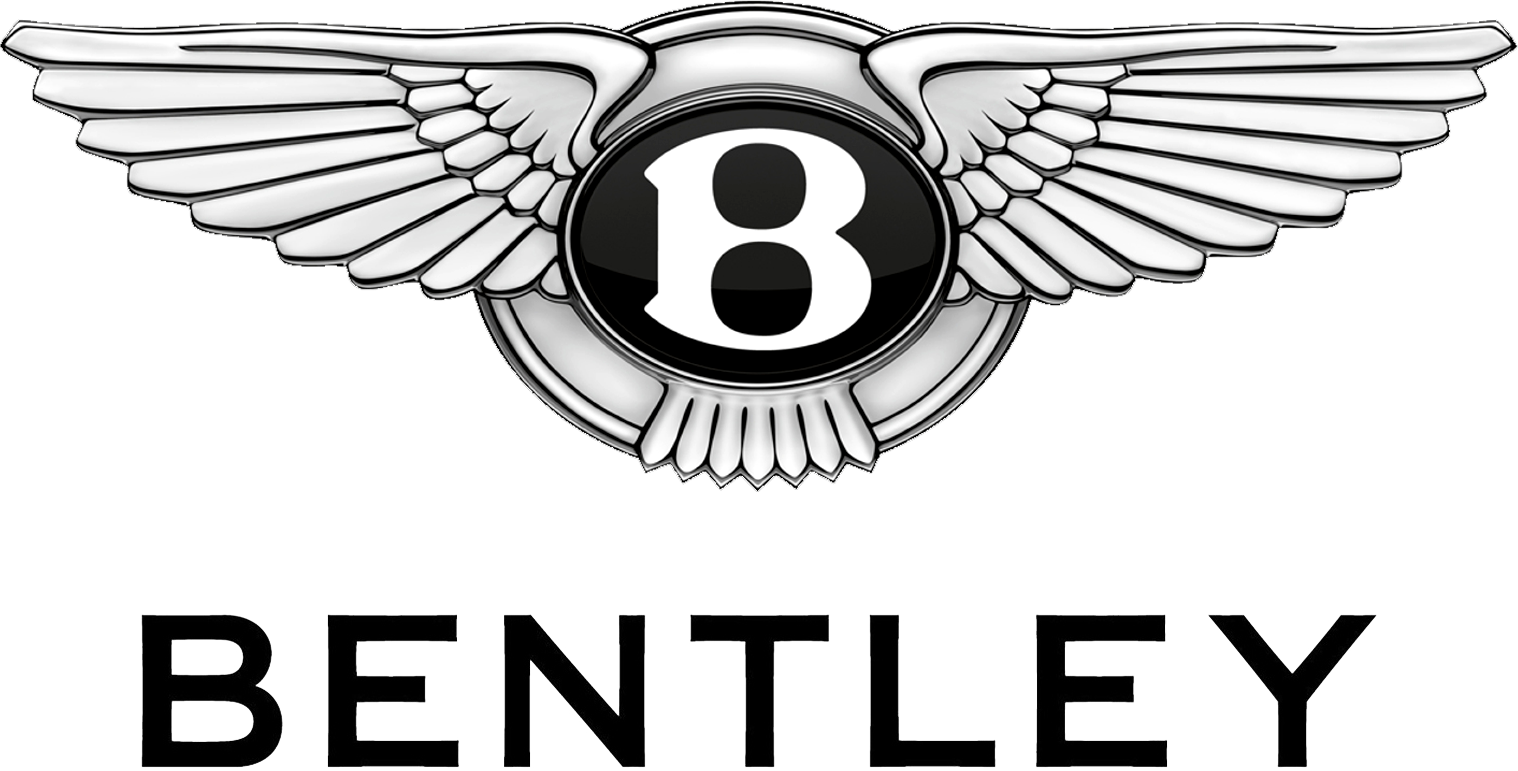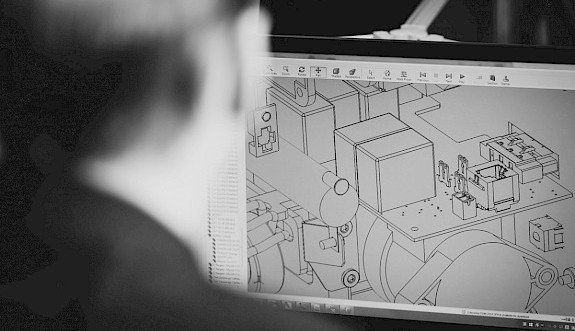 High value projects often involve difficult engineering challenges, which is why our team uses a hands-on approach to provide specialist knowledge and technical support along the way. Working alongside you, your customers and manufacturing partners, we can overcome design challenges to create a completely bespoke unit.
Our team's access to magnetic, metal and PCB fabrications along with EMI, EMC and temperature test facilities mean we can take care of any changes in specification fast. CAD and simulation software means you can visualise your system before we create it.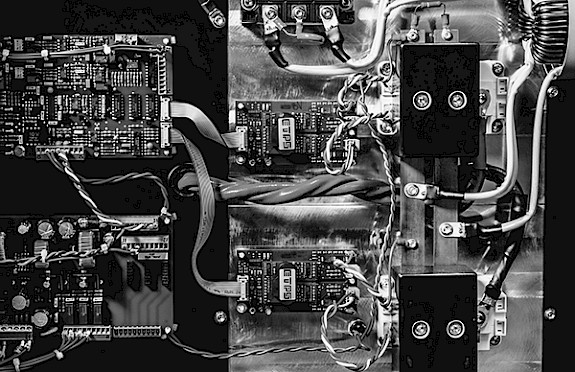 Bespoke Output Ranges
Output values, ramp profiles, voltage polarity, input range and response times can all be tailored to suit specific test and development needs. Technology power platforms such as linear, switch mode and motor driven can all be modified on request. Fixed outputs are also possible where simple power conversion is required.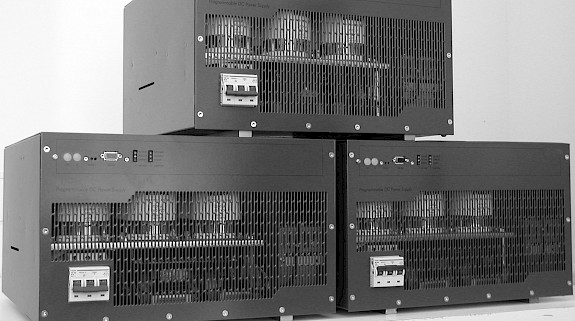 Ruggedised Adaptations
Besides altering electrical characteristics, mechanical modifications can be made to protect against shock, vibration and humidity. That way, we ensure every system is compliant with even the most stringent standards, such as NATO's STANAG. This is often ideal for companies who regularly need to move equipment to different sites, to mitigate the risk of any potential transit damage.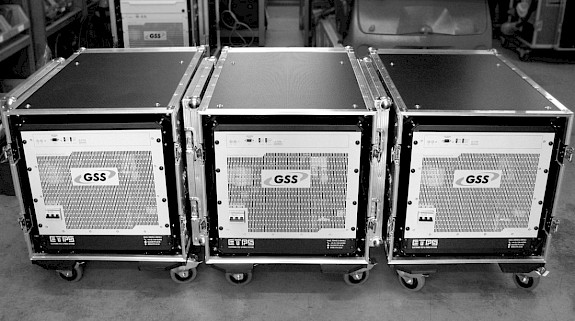 Flight Case Integrations
Our programmable power systems can be treated to a laboratory rack or flight case integration. Common options include mains cables, passive indication of any residual DC voltage, isolation monitoring of DC cables and a panel mounted emergency stop. Switch panels with removable DC links can be fitted for modular systems. This simplifies the reconfiguration between series, parallel or independent use.
Having a unit mounted into a flight case on castors is often advantageous, especially when several departments or test cells share equipment. Multiple power systems can be fitted into the same flight case. Existing ETPS systems can be retrospectively integrated into new flight cases where requested.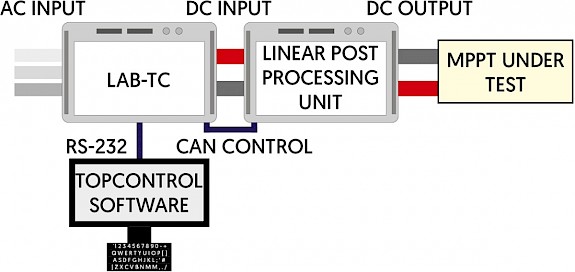 Previous Project Examples
A high accuracy linear post processing unit for use with the LAB-TC. This was used for researching application area processing (AAP) functionality of the MPPT of solar inverters.
A capacitive resistive box for a DC power supply. This actively pulls down the voltage to implement voltage drops from 13.8V to 4.2V in less than 600µs.
High current/high voltage three phase AC source for circuit breaker testing. The PSU provided current from 700mA up to 2000A, with voltage outputs up to 700V possible.
A vehicle mounted DC source for on-board military transmitters, powered from an AC generator. The unit could withstand up to 30g of shock across X, Y and Z axes. 
Rugged AC-DC inverters to power ancillary vehicle equipment. Each inverter provided a 1kVA pure sinewave output continuously with a high peak capability (1.45kVA for 30mins, 1.5kVA for up to 10 mins).
A mobile battery charger/discharger for an international motorsport series, powered from a wide AC generator input. A special heat dissipative discharge section allowed batteries to be transported at a safe capacity.
Industry Sectors
Our people are experts at engineering bespoke systems for different industries. Having configured countless safe and compliant technologies, we are experienced leaders of electrical power supply and dynamic testing environments.
Our Power Systems
Programmable Power Systems
Our programmable power systems can simulate virtually any power feeding or consuming condition within a test set-up, so that individual components can be optimised. A wide range of AC/DC power, voltage and current outputs are available. Both unidirectional and bidirectional models are offered as standard.
Fixed Output Power
Due to their robust build, our fixed output power systems are trusted across many industries where manual control of output current and voltage isn't required. Single phase, three phase and DC inputs are all available. Hot swappable modules are possible, as well as n+1 configurations.
Rental Power Systems
We maintain a range of rental systems which provide solutions to short term, urgent or unusual test requirements. Programmable power supplies, electronic loads and bidirectional PSUs are all available. The range covers both AC and DC voltage, current and power requirements.