Do you want to simplify the set up of your power supply? Perhaps you are working on an experimental PV device? Then ETPS have the solution.
All new LAP-HP (3-504kW) and LAB-SMP (1.2-2.4kW) DC sources are now provided with free operating software. Live values of the power systems can be viewed remotely in a simple and intuitive way. This is particularly useful when operating the power supply in a location that is remote to the DUT.
Voltage, current, power and resistance values can all be controlled through the GUI. A test sequence function allows for more complex DC waveforms to be implemented directly through the software.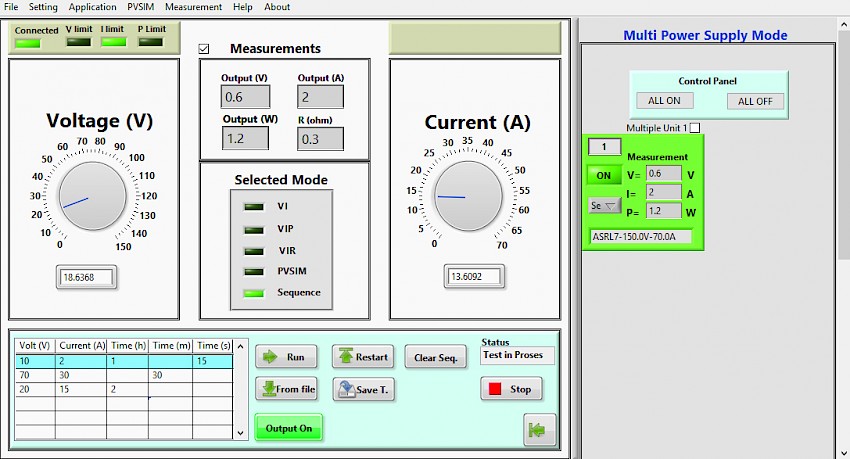 Besides new systems, the software package is also backwards compatible for many existing LAB-HP and LAB-SMP power supplies. To find out if your system is compatible, contact us today.