Do you regularly need to move programmable power systems around different test cells or across various sites?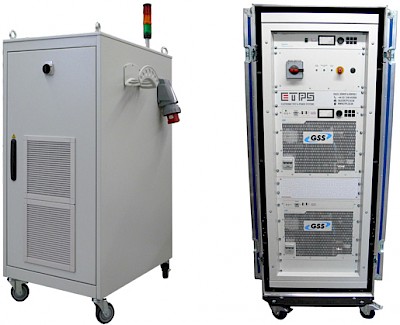 A safety discharge circuit (option /XCD) is now available for unidirectional LAB-TC and bidirectional LAB-GSS DC power systems. This removes a residual voltage hazard from the module within 1s, should the plug be accidentally removed while the power system is energised.
The /XCD option ensures that the power systems comply with EN 62477-1 when mounted in mobile enclosures. All of our 19" rackmounting power systems can be mounted into flightcases and labracks on request. Common options include mains cables, passive indication of any residual DC voltage, isolation monitoring of DC cables and a panel mounted emergency stop.