Do you need to perform tests to automotive standards inhouse? Perhaps you have been let-down by a test partner or lab and are looking for an alternative solution? Then we may have the answer.
Bidirectional LAB-GSS systems can perform a number of ISO 16750-2 tests. Each unit operates as either a DC source or sink. An optional embedded function generator allows the modules to implement the voltage/time relationships which many of the strict standards require. Specific Tests which can be performed include: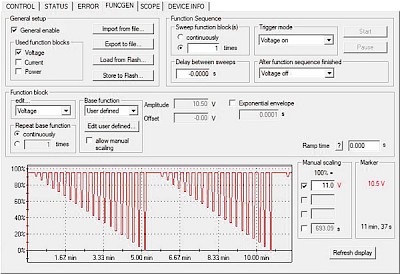 4-5: Slow Decrease and Increase of Supply Voltage
4-6-1: Discontinuities in Supply Voltage
4-6-2: Reset Behaviour at Voltage Drop
4-6-3: Starting Profile
4-6-4: Load Dump
4-9-1: Single Line Interruption
4-10: Short Circuit Protection
Module nominals start at 65VDC, which perform the 12VDC and 24VDC tests detailed above. Higher voltage units are available, with series combinations rising up to 1500VDC. Master-slave configurations are possible into the megawatt range.